Our affiliates:
mashcaps
mashcaps (website)
mash_exchange
mashstillness
ultmash
Go check those great communities out!
If you'd like to affiliate with
4077th_watch
, comment on this post. For now we're keeping the affiliates to M*A*S*H-related or series-watching communities/websites only.
We also have community banners - if you'd like to advertise this community anywhere, feel free to use any of the banners below: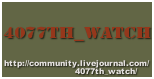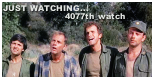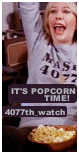 That's all for now...back to your regularly scheduled M*A*S*H-ing!